TUYA TERRA GEO CORP ASSOCIATES
Through a network of contacts and strategic relationships, Tuya Terra Geo Corp. (TTGeo) can provide for your consulting needs in geothermal energy, lithium exploration, volcanology, project management, community consultation, stakeholder engagement, international relations and geoscience education.
Dr. Catherine Hickson, PGeo, President TTGeo: Hickson has a broad spectrum of expertise and experience built up over more than 30 years' of practice as a geoscientist. She provides technical support to a variety of clients ranging from consulting in geothermal energy, lithium exploration, volcanology, project management, community consultation, stakeholder engagement, international relations and geoscience education. She is also engaged in philanthropic activities such as UNESCO World Heritage sites and UNESCO Geoparks, food security and community gardening.

Dick Benoit, TTGeo Associate (President Sustainable Solutions): Benoit is a geologist by training (BS. 1970, MS 1972) who has worked primarily in the geothermal industry since 1974. He is the primary author or coauthor on over 60 publications on all aspects of geothermal exploration, resource development and management and continues to actively publish papers, primarily on Nevada geothermal resources. His geothermal expertise ranges from preliminary greenfields exploration to the day to day management of declining resources and includes management of drilling projects ranging from a wide variety of shallow temperature gradient holes to slim holes and large diameter high-temperature production and injection wells. He has extensive international experience in North America, Central America, South America, and Africa and is the principal in Sustainable Solutions, a consulting company he founded in 2000. Through Sustainable Solutions he has also advised the U. S. Department of Energy on various geothermal projects for the past 17 years.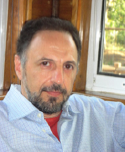 Paolo Bona, TTGeo Associate: Bona is a geologist by training (BSc. 1985) with 30 years of activity in geothermal exploration, evaluation and development projects in several countries, such as: Argentina, Bolivia, Canada, Chile, Colombia, El Salvador, Guatemala, Greece, Honduras, Italy, Mexico, Nicaragua, Panama, Peru, Turkey and Zambia. Bona is based in Managua, Nicaragua, and has spent a significant part of his professional career in Latin American working on geothermal projects, developing an in-depth and broad knowledge of technical, institutional, regulatory, environmental, social and financial aspects of geothermal projects in Central and South American countries. Bona is experienced in geological, geochemical, geophysical and geo-structural investigations, well-site geology, hydrothermal mineralogy, modeling and evaluation of geothermal resources through integrated interpretation of surface exploration and drilling data. He also has expertise in planning, cost estimate and financing issues of geothermal exploration and development programs. Subordinate experience in other sectors, such as: mineral exploration, environmental assessment, hydrogeology and engineering geology. Other skills include good knowledge of power generation systems, renewable energy sources, and climate change challenges with associated global issues.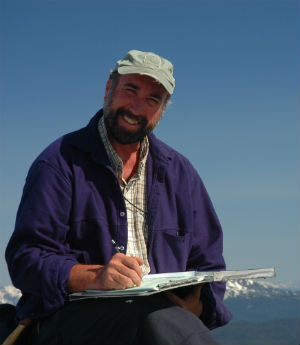 J. Brian Mahoney, TTGeo Associate: Brian is a geologist by training (B.Sc. 1983, M.Sc. 1987, Ph.D. 1994) and is currently a Professor of Geology at the University of Wisconsin-Eau Claire specializing in sedimentation and tectonics, stratigraphy, field geology, economic resource evaluation, and structural analysis. For more than 30 years, his research projects have taken him to British Columbia, the United States (Washington, Idaho, Montana, New Mexico, Nevada, Wisconsin), Baja Mexico, Honduras, Africa and Argentina. He has authored, or co-authored, 36 publications, 68 peer-reviewed publications and received grants totaling $2,256,690, as well as being the recipient of professional recognition for teaching and research excellence. Brian is also the principal in Precision GeoSolutions, established in 2010, and applies his expertise in structural, strategic and economic geology to national and international research projects.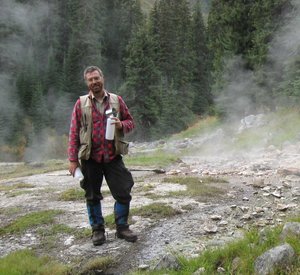 Ron Yehia, TTGeo Associate: Ron is a geologist by training (BSc. 2006) with over a decade in geothermal exploration and hydrogeology. He has worked on exploration projects in Western USA, Peru, Italy and Western Canada, where he led the Canada exploration for Magma Energy. He is experienced in greenfields exploration including minerals, and in shallow drilling supervision. He was also the Resource Group Data Manager for Ormat Technologies (US) and Senior Geoscientific Data Leader for Magma Energy. In addition, Ron has over a decade of corporate IT experience in project management and expertise in operational automation and efficiency including complex work-flow design, implementation and documentation. In 2013 Ron established MYAR Consulting where his focus is on development and implementation of rapid hydrogeochemistry field analysis of water within 48 hours of sample collection using portable devices producing data that approaches the reliability and detection limits of commercial laboratories. He is highly interested in all other real-time field techniques and instrumentation, and specializes in Open Source GIS.